How Online Voting Can Help State Elections in India? – Right2Vote
---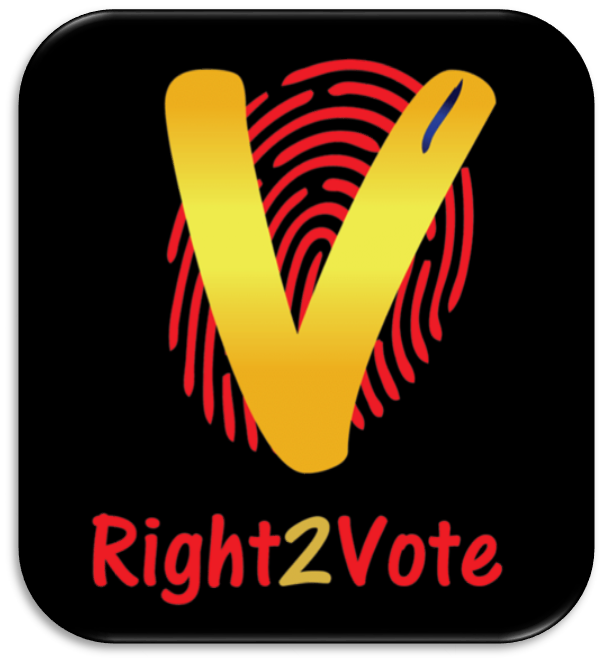 As the state assembly elections of UP, Punjab, and Uttarakhand are approaching, the governments are taking all sorts of precautions before the election rallies hit the roads. In January, the Uttarakhand High Court asked the Election Commission (EC) to seek various other moods of voting campaigning amidst the rising COVID pandemic cases. Online rallies and online voting were two of the most important solutions – High Court came up with. As on-road rallies can gather a large number of people, the online -mode of voting was considered.
What is Right2Vote?
Right2Vote is a mobile-based eVoting technology that helps people and organizations to create and manage their own Online elections. This voting app – was developed with the idea to revolutionize the voting system in India. With things getting online, it will be more hassle-free, less time-consuming, with minimal costing and definitely more private and 100% secured with proper OTP authentication and AADHAAR details, making sure that no false votes are obtained.
Here are a few advantages that ongoing state elections could have had if they relied on Right2Vote for the entire voting procedure.
More Convenient for the Voters:
In-state assembly elections, the voters often face circumstances that force them to miss out on casting votes. From being away from the state to health conditions, from the unavailability of vehicles to old-age issues, every year, lakhs of voters miss out on casting votes. But with the mobile voting technology of Right2Vote, the voters can easily cast their respective votes from the comfort of their own houses. The system expects better voter turnout due to ease of any time and anywhere voting and importantly without standing hours in queues, avoiding the risk of COVID. Online voting would not only increase the voter turnout but would also save a lot of time as the entire process can be done within 1-2 days instead of months.
Less Expensive Elections:
As the Indian economy is not in an ideal situation, cutting down election costs would be an incredible step. The state elections of Punjab, UP, and other northern states have always been quite expensive, with months of campaigning, rallies, election expenditures, etc. Online voting can help cut down the cost, as all of the election procedures can happen online, spending a lot lesser than EVM voting. Creating and managing elections in the Right2Vote app is quite easy and extremely cost-effective. Price starts from only ten thousand rupees for elections with up to 200 voters.
Less Time-Consuming Elections:
All of these state elections require a lot of time to conclude. The campaigning starts several months before the elections and goes on even after the elections are over. But online voting can save a lot of time as the campaigning can happen on social media platforms and voting through Right2Vote can only take hardly 1-2 days. The saved time can also result in low expenditure as well.
Migrant workers and Voting:
A lot of migrant workers work outside of UP in the states of Maharashtra, Delhi and many other states. It becomes difficult for them to come – all the way to their own states for a day to cast their votes in the assembly elections. Every year, thousands of these workers miss out on voting for this reason. With the help of eVoting and a little guidance from the local state governments, the workers can easily vote from their working states. The NRI's of Punjab and other states who are located in Canada, the USA, the UK, and in any other foreign countries, can also vote in their respective state elections.
100% Secured and Effort-saving Elections:
These state elections often get invaded by political parties, compromising the privacy and secrecy of the voting procedure. Through the technology of Mobile Voting, these elections can become more private and 100% secured with proper OTP authentication and AADHAAR details. Technology-based voting can exclude fake votes too. Booth voting requires a lot of manpower, handling various things related to elections. But Right2Vote online voting can save a lot of these efforts as the entire process happens over the internet.
Instant Voting Results:
As assembly elections are time-consuming, it takes time to gather all the votes and count each one of them. As the entire process is man-handled, it takes months to come up with the results of the election. But with Mobile Voting, the results can be published instantly without any delay and without any man-handling involved. The process is effort-saving and can be done instantly. The results are also free – from any kind of security breach, as the process requires no human involvement.
Though it is still a distant dream in India, Online Voting does have several advantages and can become an extremely important part of Indian politics in near future.