introduction
Right2Vote is a mobile based voting platform that allows you to create and manage your own election. Right2Vote is much more than a platform - it's a revolution. Right2Vote is what mobile banking is to cash transactions, Right2Vote is what Whatsapp is to postal department, Right2Vote is what mobile share trading is to paper shares trading.
Today voting means - travelling to a booth, standing there in queue for hours, getting hand inked to vote. Right2Vote lets voter vote directly from their mobile, from the comforts of their homes and that also within few seconds.
If you have the choose between spending Rs. 30,000 Crores, 2 months and 1 Crore man days to manage election with 66% voter turnout Vs spending less than 10% cost, 10% time and 10% effort and still manage 10 times better security and close to 100% voter turnout - what would you choose?
Logic behind the name - Right2Vote
Right2Vote is a fight to ensure each and every citizen of the country gets his Right2Vote. And Right2Vote is not limited to just the political election but each and every election be it housing society election, club election, professional body election or the national election. Nobody should be denied his Right2Vote due to his geographical location, his work commitments, his health issues, weather etc.
Right2Vote is a mission to empower stakeholders and ensure that they get their Right to Vote.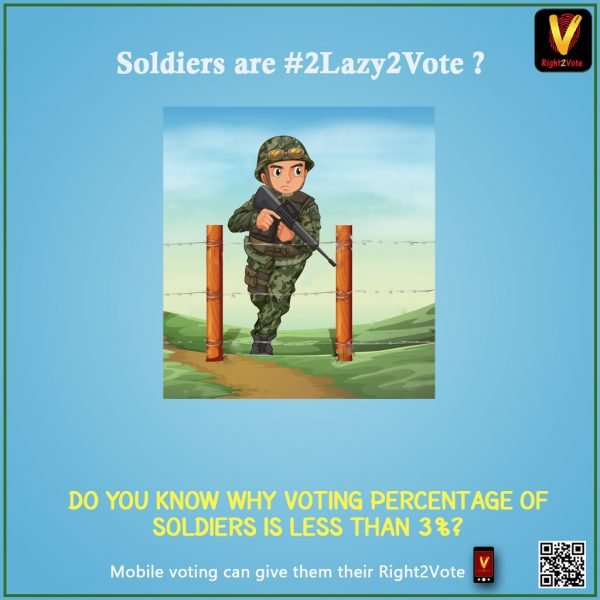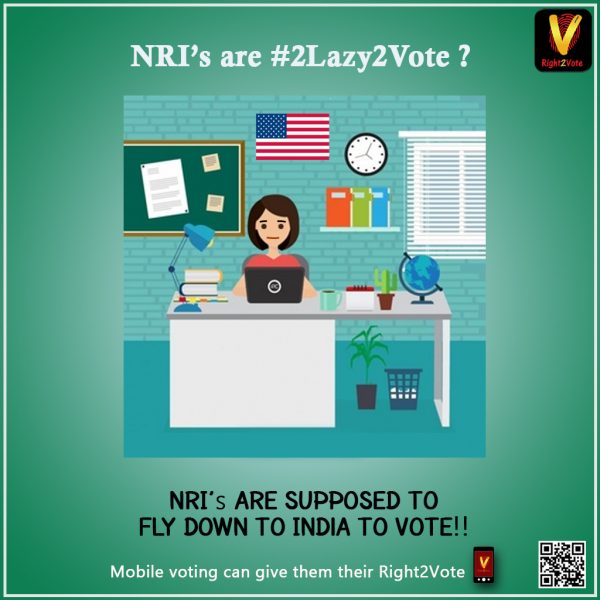 Logic behind the Logo design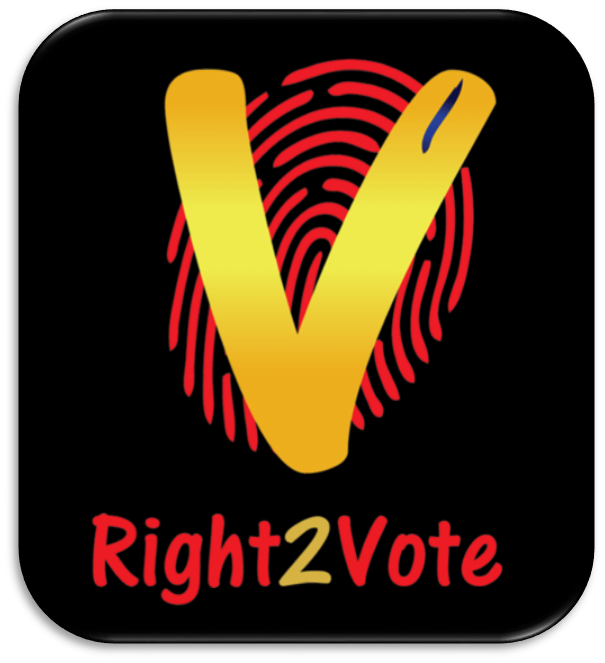 The Logo of Right2Vote consists of following elements:
The Letter V: V stands for voting. V also stands for verification. The golden color of letter V denotes that each vote is precious.
The fingerprint: The fingerprint denotes biometric based 100% accurate voter verification. The red color stands for "Stop". No voter would be allowed to vote without proper verification. This ensures no impersonation, duplicate voting, false voting or any other malpractice generally association with elections. The fingerprint in the logo also hints towards Aadhaar - the biometric based unique ID system of India that has potential to clean up lot of identity based malpractices in this country.
The Indigo ink mark: The letter V is in the shape of index finger and the middle finger making the victory symbol. On the top of the middle finger there is indigo ink mark as used in booth based voting to guard against duplicate voting. The ink mark in the logo denotes strict authentication and verification process - leading to very high level of security.
The Vision
Increase stakeholder participation in decision making across organizations by providing Right2Vote to all stakeholders
To make organizations more efficient by making the activity of stakeholder participation in decision making very efficient in terms of cost, time and effort involved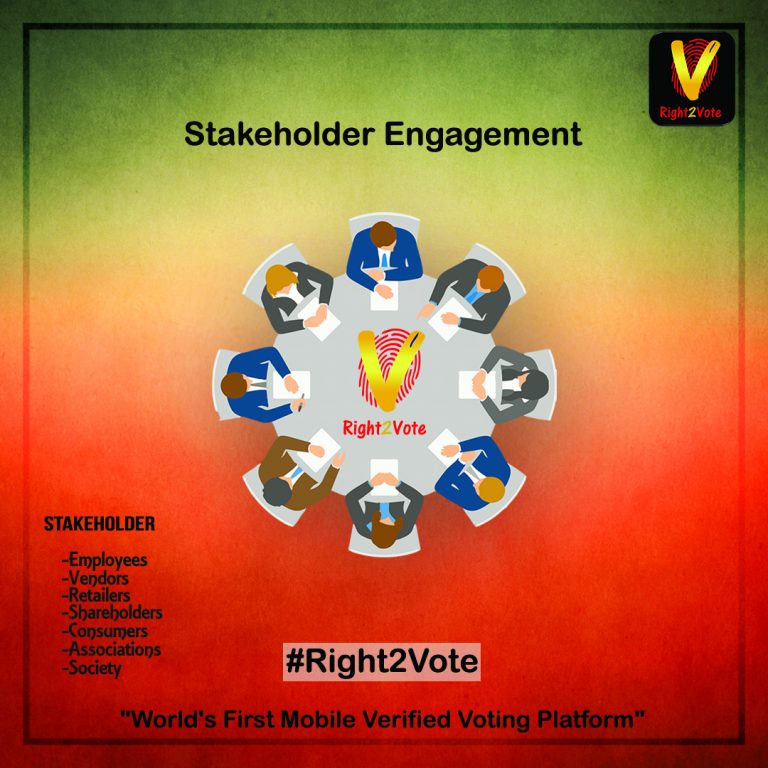 The Mission
To ensure that Right2Vote's mobile voting platform is used during the 2024 Indian Lok Sabha election to provide Right to Vote to all citizens of India including soldiers, NRIs, migrants and other sections who are denied Right to Vote due to booth based voting.
Our Focus
We are a VOTING focused platform. We are not a market survey tool like Survey Monkey or opinion poll tool like poll daddy. Hence, we are also very focused on SECURITY and AUTHENICATION, unlike market survey or polling platforms where these are not major concern area.
We are a INDIA focused company. We would first like to make meaningful difference in our country before venturing abroad.
We are an ETHICS focused organization and would not take short cuts.
We are an EFFICIENCY focused organization. We believe internet allows us to do most activity in much most cost, time and effort efficient way and its foolish to ignore efficiency.
We are a CUSTOMER focused organization and both voter and election manager are our customer. We are focused on ensuring that every voter gets his Right2Vote and his experience of voting is very easy and efficient in terms of cost, time and effort required. We are also focused that election holding process for the election manager should be very easy and efficient.
We are a PROFIT focused business which focuses on bottom-line rather than the topline. We do not understand the current way of doing business where companies worth billions of dollars, to survive, need to beg in front of investors every year. Many people mistake us for a charitable organization, which is not true. Our aim is to do remarkable service to the society but at the same time, we do not want to risk our survival by not focusing on profit.
Meet the Team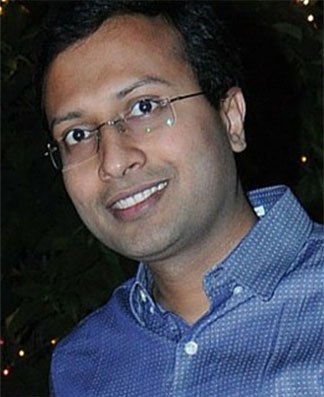 Neeraj Gutgutia
Founder & CEO
Neeraj is a Chartered Accountant and MBA from IIM Indore with more than 20 years of experience.
He has worked with organizations like ICICI Bank in the project finance group, Reliance Industries Limited in the Strategy & planning role in chairman's office and H Energy Ltd as President & CFO of the Energy venture of Hiranandani group. He has worked across sectors like Media, Telecom, Oil & Gas, Roads, Ports, Power and Banking.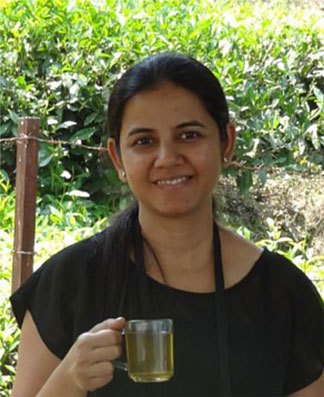 Neha Gutgutia
Director Technology
Neha is B Tech from National Institute of Technology (NIT) Rourkela and MBA from XLRI, Jamsedpur.
She has more than 17 years of experience with Oracle Financial Services Software Limited. She has extensive experience of working on banking softwares. She is the chief architect of the Right2Vote online platform and has been instrumental in creation of the world class verification and security systems in the platform.