Customer Feedback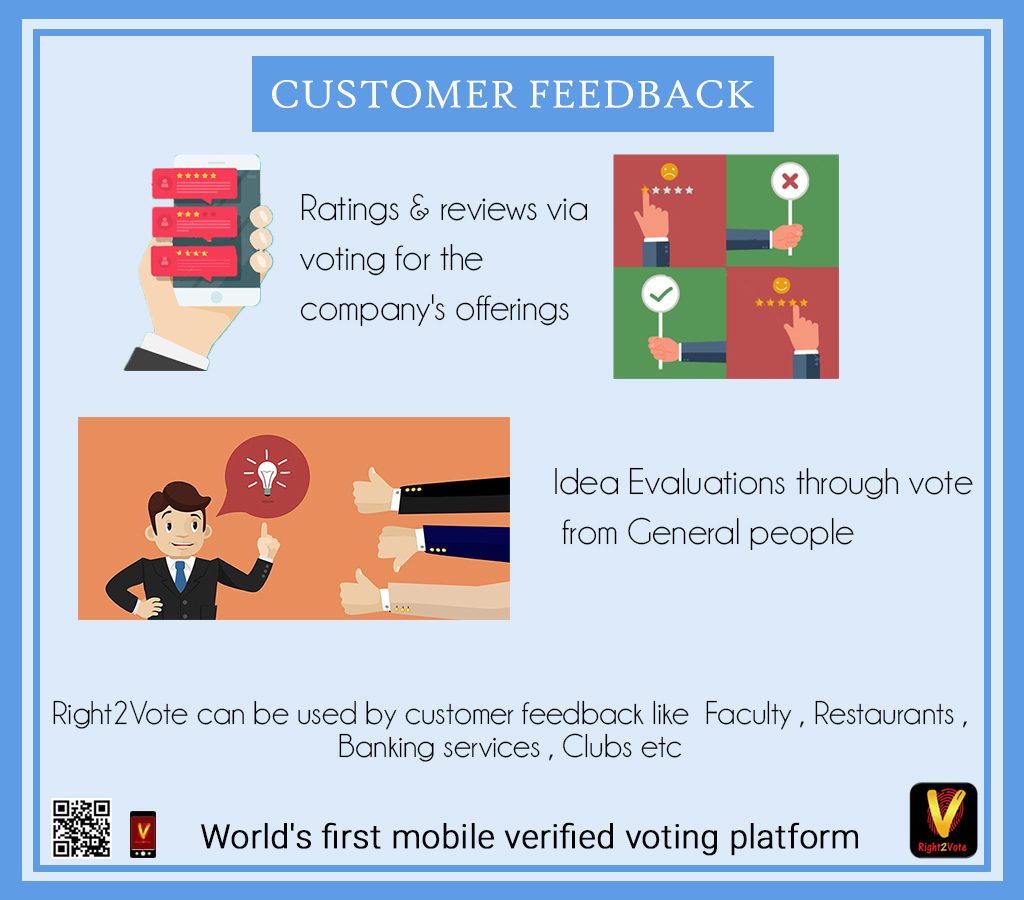 Every business requires feedback from its customers. An education institute requires feedback from students on faculty, course content, infrastructure. A restaurant expects customers to give feedback on quality of food, service, ambience. A bank wants customer feedback on its service, new product launches, processes.
Right2Vote's Mobile Feedback Software is a very efficient tool for companies to collect feedback from its customers in a very cost efficient, time efficient, and effort efficient manner. Right2Vote enables organizations to send notifications directly on customer's mobile via SMS, email or app notification. The link allows customers to complete the feedback with few taps on the mobile. The result is compiled in real time from these feedbacks and available to the management live on their computer screens. There is no need to print feedback forms or manually enter feedback data into the computer.
To know more about Right2Vote's online feedback platform and how it can help you improve the customer feedback collection, computation, and analysis process, please refer to the following links:
---
To know more about Right2Vote's election technology, please refer:
Want us to manage election for you?